Bless Israel, the ministry of the International Fellowship of Christians and Jews can be heard Saturdays at 12:30 PM, 3 PM & 3:30 PM, and Sundays at 12:00 PM. To make a donation to this life changing ministry, you can visit them online here: www.blessthemnow.org   You may also call: 1-800-625-4466!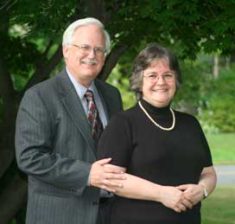 WJIV is excited to announce a new Sunday morning program to our broadcast lineup! Tune in each Sunday at 2:00 am and again at 9:00 am to Jesus Is Our Shepherd. This radio ministry of Pastor Ray McMahon is a national broadcast with a focus on Divorce and Remarriage.
Pastor Ray Barnett has served in the Amsterdam, NY area for over 30 years. As the founding pastor of Time For Truth Ministries, his desire is to see a true Biblical New Testament church in our modern days, founded on the love of the brethren, and has labored to that end through times of blessing and adversity. 
This October on Pathway to Victory, Dr. Robert Jeffress breaks down Jesus's most well-known (yet least-followed) teachings about happiness, faith, relationships, sex, reconciliation, prayer, money, and more in a brand-new series, 18 Minutes With Jesus. He shows how we often misunderstand and misapply these verses and unpacks exactly what Jesus was teaching us about our own hearts and minds! Tune in weekdays at 7:30 am and 8:30 pm. Saturday at 11:00 am. Sundays at 3:00 am on WJIV!
This October on Discovering The Jewish Jesus, Rabbi Schneider invites us to go deeper in our biblical understanding of the Fall Holy Days as we approach this special time of the year. From Yom Kippur to the Feast of Sukkot, Rabbi presents remarkable lessons on the Fall Feasts that are sure to bless your listeners with greater revelation of God's sacrificial love and provision. Tune in weekdays at 2:30 am and 9:30 am. Saturday at 5:00 pm. Sundays at 3:00 pm on WJIV!